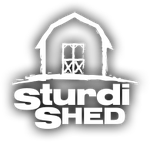 Want To Make $10k - $30k Per Month In Extra Income?
Become A Sturdi Shed Partner And Make Big Money!
Attention Small Business Owners, Land Owners, Sales Professionals, And Entrepreneurs...
We Are Expanding And Looking To Partner With You!
From: Anton Khatsanovich - Sales and Marketing Director
Fort Worth, Texas
It has never been a better time to become a Sturdi Shed sales partner - as the market is very hot for accessory structures, we have a huge demand for our products and have aggressive plans for expansion. That's why we completely revolutionized our dealer program and positioned it for maximum success...
There Are Lots Of Benefits To Working With Us
✅

Core Values (we do what we say) not just for the dealer but for the customer


✅

Raving fans goal from Owner to shop floor and customer service (you and your customers are not just a number or a cog in the wheel)
✅

In house delivery team - we ensure the product is professionally delivered and installed on time, every time!
✅

Variety of products and customization to fit customers' needs
✅

No need to invest in the inventory and low start up cost
✅

Best Products on the market - practically sells itself!


✅

Product Warranty – not just long, it's the longest! And it's worth 100x more than the paper it's printed on


✅

Training and support – In person dealer meetings, routine visits by the dealer manager in person to you, and routine value added training for success


✅ Great Compensation!
• Monthly Base pay per unit – very simple and straightforward, per unit $ based allowing you to focus on serving customer and not worry about commissions
• Quarterly bonus keeping you and your team focused on repeated success not one month on and then one month off kind of focus
• Annual achievement level bonuses for the best of the best
✅

Fun sales contests to drive your competitive spirit


✅

Annual dealer purchase discount
See What Others Have To Say...
Sturdi Shed has helped a multitude of families to obtain various accessory structures and Sturdi Shed Partners meanwhile made thousands in commissions!
✅
You have competitive spirit, and you love to win
✅
You have a location for display models or be willing to obtain one
✅
You want to start a business or add extra income for your existing business
✅
You are not a quitter
✅
You value integrity and quality of products and services
❌ Someone who already has way too many things going on
❌ Someone who is unwilling to learn and be coachable
❌ Someone who is unwilling to invest in their success
❌ Uncommitted people who chase shiny objects
❌ Quitters, whiners, and complainers... get a life, seriously!
Will You Be Our Next Success Story?
Fill out the form below to get started:
P.S. This is a limited time opportunity because as our dealer network expands, we will not need multiple dealers in a close geographical area.
We have made every effort to accurately represent our dealer program, products, and services. The representation of the potential of our dealer program, products, and services is subject to our interpretation. While the earning potential for people who become Sturdi Shed partners is usually very encouraging, you acknowledge that your earning potential is subject to many independent factors all of which vary from individual to individual and are often out of any individual's control. We give no warranty or guarantee of any kind that you will experience any specific level of earnings by using our dealer program, products, and services. Any examples we have provided should not be interpreted as any guarantee of earnings. We do not assert that our dealer program, products, and services represent a "get rich scheme".
We cannot and will not offer any direct financial advice, nor are we responsible for any financial decisions that you make. It is your sole responsibility to discuss the legality or financial soundness of any decision you make with a qualified professional before making such decision.